CompLam will reveal new solutions for shoe footplates and innovative fabric and footplate composite technology at the NW Material Show

CompLam will be taking  part in the American Events NW Material Show in Portland, Oregon on 2nd August – 3rd August this year. Discover our new sustainable composite carbon fiber laminate shoe footplate solutions at booths 2038 and 2040. New methods and combinations of laminates enable us to offer better, more cost-effective solutions for footwear manufacturers.
What drives innovation in carbon fiber footplates & footwear components?
Carbon fiber footplates are now a standard high performance component in athletic footwear. Combining high performance with ultralight weight is the goal of global footwear brands, with elite athletes adopting this technology to maximize possible performance gains. Research has indicated carbon fiber footplates may offer efficiency gains of up to 9% in combination with the latest foam sandwich soles and footbeds.
Separation between footplates, fabrics and foam sandwich footbeds is a constant concern for footwear manufacturers. At CompLam we are developing innovative technologies to seamlessly combine carbon fiber footplates with fabric. This reduces the complexity of footwear manufacturing by reducing the number of procedures required, improves durability, and reduces waste for increased sustainability.
Recyclable eco-friendly footwear is trending now in 2023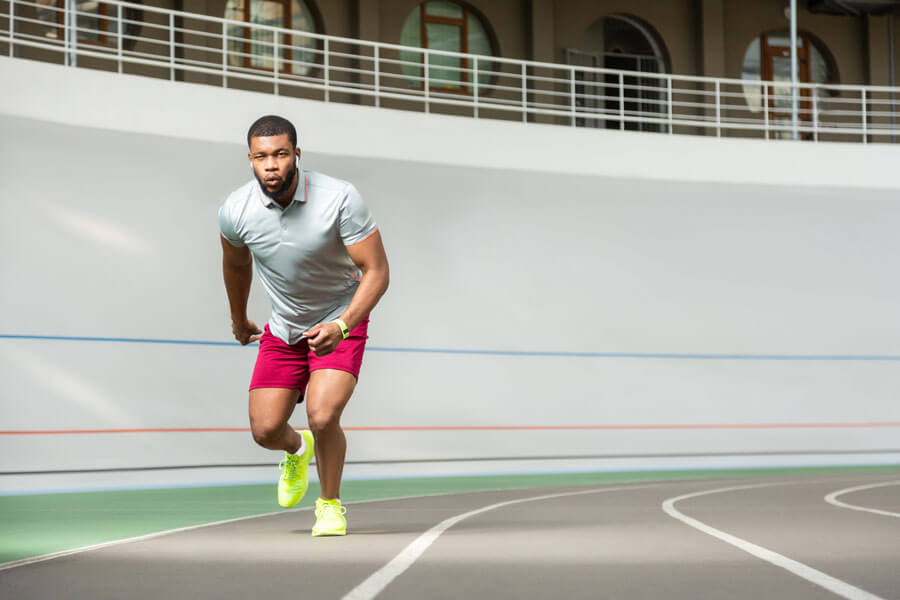 The most recent industry sustainability survey by the Footwear Distributors and Retailers of America (FDRA) finds that recyclable materials are having the most impact on the footwear industry today. The survey of industry professionals found 69% considered sustainable raw materials to be the factor with the greatest impact on their business.
Notably, the FDRA survey of consumer preferences found little evidence that customers would pay significantly more for eco-friendly sustainable footwear. Consumers are strongly in favor of durable, eco-friendly products, but if the footwear industry is going to provide these they need to find ways to make it as cost-effective as possible.
Can footwear manufacturers make sustainable footwear affordable?
If consumers are reluctant to increase their spending on footwear, but demand sustainable products, we need to think about how the footwear industry can respond. Some of the most carbon polluting components of shoes are the hardest to recycle, but these are also components that increase durability, which is a key driver for consumer preferences.
Is thermoplastic CFRP the sustainable solution for sports brands?
There are many reasons for sports brands to switch to thermoplastic CFRP technology. The majority of carbon fiber composite manufacturing, including most carbon fiber footplates for athletics shoes, uses less sustainable epoxy resin based thermoset processes, Thermoplastic CFRP is a low energy, low toxicity and fully recyclable process, offering a pathway to genuinely sustainable CFRP manufacturing.
Why is thermoplastic CFRP more sustainable than thermoset CFRP?
The product life cycle of thermoset CFRP is less sustainable than thermoplastic CFRP for several reasons. Manufacturing in thermoset laminates requires more energy, more new material and more chemicals than manufacturing thermoplastic laminates. In addition, thermoset laminates are usually disposed of in landfill as they are more expensive to recycle than thermoplastic laminates.
By contrast, thermoplastic CFRP manufacturing offers four significant reputational benefits to brands seeking an alternative to thermoset CFRP:
Thermoplastic CFRP can be readily recycled to use fibers and resin in new products
Thermoplastic CFRP manufacturing by thermoforming, extrusion or injection molding requires less energy and reduces carbon footprint
Thermoplastic CFRP manufacturing does require environmentally harmful chemical processes
Reuse of thermoplastic CFRP reduces demand for new materials in CFRP manufacturing
What is special about recycled carbon fiber for footwear manufacturing?
Recycled carbon fiber offers important brand benefits to footwear manufacturers by enabling them to demonstrate the sustainable practices consumers want, without compromising on the durability that consumers also demand in today's competitive markets.
---
Three benefits of leveraging recycled carbon fiber for Sports Brands
recycled carbon fiber offers opportunities for market differentiation from competitors
adopting recycled carbon fiber technologies establishes market leadership
using recycled carbon fiber provides evidence to support eco-friendly branding
---
Are recyclable carbon fiber foot plates and composite fabrics the answer?
Recycled carbon fiber is a very useful material for meeting consumer demands for durable and eco-friendly footwear. A significant issue is cost, so there is strong demand for innovation that makes sustainable carbon fiber foot plates more affordable. This can be achieved by new, cheaper, formulations, and closer integration with shoe fabric technology, reducing manufacturing costs.
CompLam sustainable carbon fiber manufacturing & closed loop recycling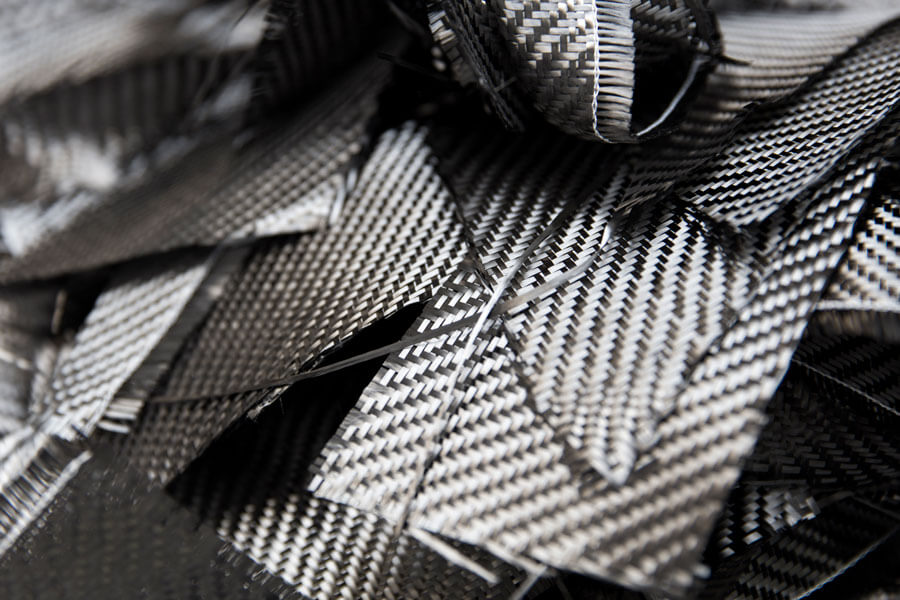 We reclaim fibers at our in-house carbon fiber recycling facility from end of life carbon fiber and carbon fiber production waste. CompLam leads in compression molding of recycled carbon fiber structural components, recycled carbon fiber reinforced injection molding resin and sustainable thermoformable carbon fiber laminates, all to GRS certified standards.
Up to 100% recycled carbon fiber for maximum sustainability
CompLam thermoformable composite laminates offer a sustainable alternative to existing carbon fiber products, and have been tested in the bike industry as well as athletic shoe footplates. We are able to manufacture composite laminates for thermoforming and compression molding with up to 100% recycled content, for maximum sustainability.
Recycled carbon fiber for structural and non-structural components
CompLam reclaimed carbon fiber (RCF) can be used to manufacture structural and non-structural components. Our established closed loop carbon fiber recycling process enables us to recycle waste carbon fiber into useful felt, fiber, and injection molding resin. The sustainability of our recycling systems has been clearly demonstrated in recycling bike frames and components.
Fully certified sustainable carbon fiber composite laminate manufacturing
Our certification allows manufacturers to demonstrate sustainable credentials without the risk of compromising on quality or performance, and offers reassurance to consumers that claims for recycling and sustainability are genuine. Our thermoplastic carbon fiber is certified to ISO 14067:2018 Greenhouse Gases, Global Recycled Standard, and the ISO 14064 CO2 Verified standard.
CompLam recycled carbon fiber footplates & footwear solutions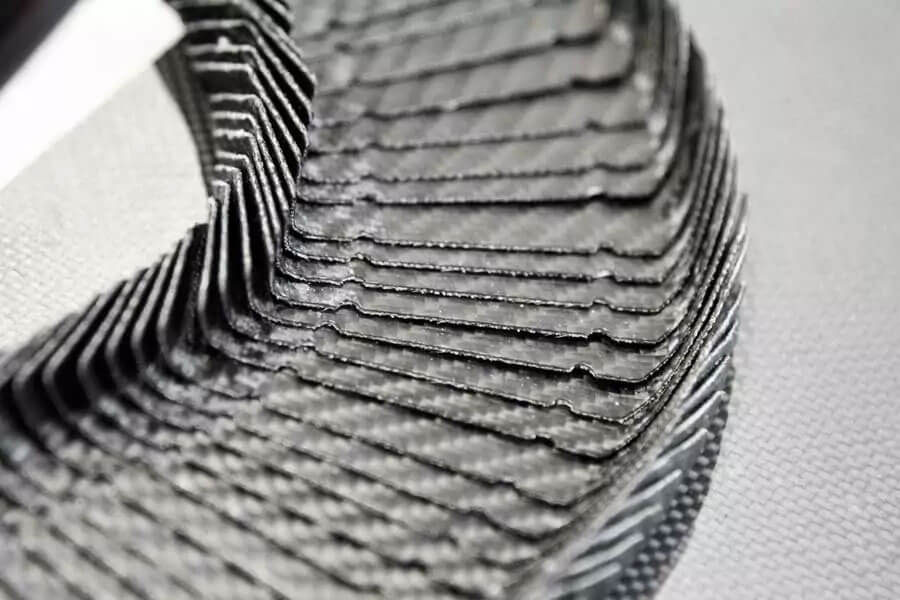 We are experienced in manufacturing thermoformed carbon fiber footplates containing up to 74% recycled material by combining reclaimed carbon fiber reinforcement with post-consumer recycled (PCR) plastic resin. We find this offers a substantially greener alternative to standard carbon fiber footplates without impacting shoe performance.
Because we are experts in carbon fiber reinforced thermoplastics (CFRTP), and general carbon fiber laminate manufacturing, we are able to build carbon fiber footplates to any specification. Our thermoformed carbon fiber laminates include products manufactured from 100% recycled carbon fiber and resin for the ultimate in sustainable manufacturing.
Contact us to discover how our new laminate formulations and seamless composite footplate and fabric systems offer our customers the widest possible range of customizable options. We can help you manufacture the most cost effective sustainable carbon fiber footwear solutions on the market today.