CompLam recycled carbon fiber thermoplastic blends for greener injection molding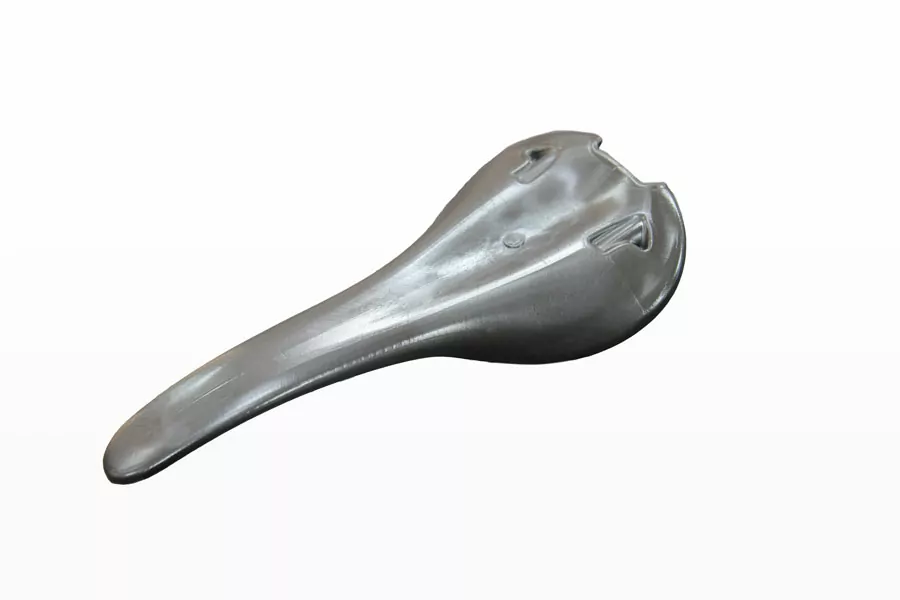 Recycled carbon & recovered plastic for use in standard injection molding machines
CompLam has perfected the blending of recycled carbon with PA66 plastic recovered from the ocean. We now offer an injection molding resin that can be used in standard injection molding machines with no modifications to machinery or processes.
Our plastic resin can contain between 12% and 20% recycled carbon, which we recover  by recycling thermoset epoxy based carbon fiber composites that would otherwise go to landfill. We blend this with recovered ocean plastic PA66 to create a strong, durable injection-ready resin.
Our innovative thermoset carbon fiber recycling technology and closed loop recycling services enable us to recover in an ecologically responsible manner, thermoset carbon fiber from EOL and Scrap carbon fiber bike frames and components. This eliminates the need to dispose of these products unsustainably in landfill.
---
CompLam sustainable carbon fiber products
Thermoplastic Carbon Fiber Prepreg
Recycled Carbon Materials For Injection Molding, Compression Molding & Thermoforming
Carbon Fiber Recycling
Thermoplastic Carbon Laminate Materials / Raw or Sheet Molded
---
Sustainability increases customer confidence in your brand

CompLam products demonstrate a commitment to major environmental standards. Our sustainable carbon fiber thermoplastic solutions meet the Global Recycled Standard, ISO 14064 CO2 Verified and ISO 14067:2018 Greenhouse Gases certification requirements.
A greener alternative to standard injection molding resins
Adding our sustainable technology to your product increases the visible sustainability and environmental commitment of your brand for customers. Our recycled CF injection molding resin provides a greener alternative for any injection molded component that you currently make using new plastics.
Customers make decisions based on environmental standards
Including components manufactured using recycled materials increases the proportion of recycled material in your finished product and helps you achieve the environmental standards that influence customer purchasing decisions.
Sustainable materials for carbon components
CompLam offers a range of greener alternatives for injection molding, and thermoforming or compression molding of thermoplastic composite laminates. We can manufacture composite laminates using glass, carbon and organic fiber reinforcements including flax.
Non-Woven Reclaimed Carbon Felt
Pelletized Reclaimed Carbon Fiber
Blended Reclaimed & New Carbon
Flax Organic Fiber Reinforcement
Proportions of new and reclaimed materials can be adjusted to suit customer engineering and performance requirements, between 12-20% recycled carbon fiber for injection molding applications, and up to 100% for thermoplastic composite laminates, whether thermoformed or compression molded. Contact us to discover how our technology can add value to your brand.