Why we need to change the mindset of the bike industry to have a sustainable future

We Need To Talk About Sustainable Bike Manufacturing…
If you want to build a sustainable, green, bicycle, you should make it out of easily recyclable, low carbon footprint, metal components. There is no question that metal alloys are easy to recycle and reuse. Carbon fiber has a significantly greater carbon footprint and has a very poor track record in recycling.
To recycle metals you just need to melt them down and use the materials again. Thermoset carbon fiber epoxies commonly used in bicycle manufacturing are not recyclable in the same way. Fortunately newer thermoplastic carbon fiber components are recyclable, which we'll come back to later…
Why are all the major manufacturers switching to carbon fiber bicycle manufacturing?
The answer is very simple:
Consumers Want Carbon Bikes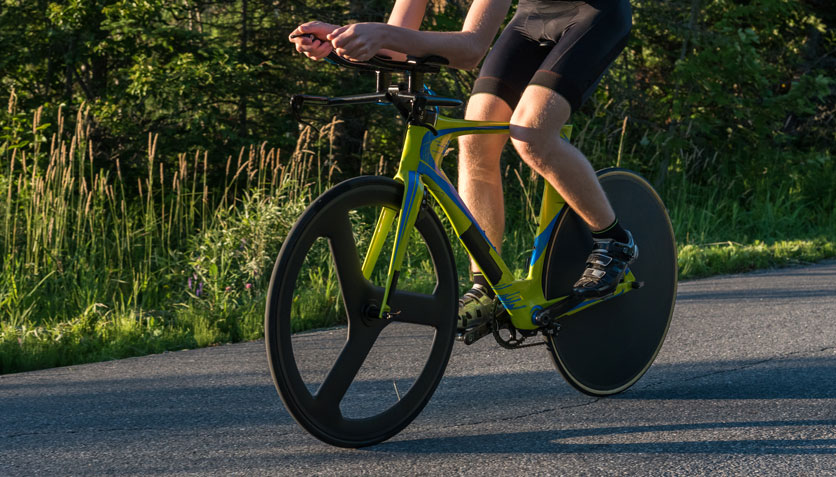 The comparison about carbon and metal technology in bikes is difficult, and full of myths about what is good or bad about the different ways of making bike frames and components. We find that every discussion raises concerns about recyclability and environmental footprint, showing these are important considerations.
What are the benefits of a carbon bike?
There are five benefits of carbon fiber bikes that make them attractive to cyclists:
Carbon bikes are lighter than metal bikes
Absorbs shock and vibration for a more comfortable, smoother ride
Durable, immune to corrosion
Stable and predictable performance
Used by the top competitive cyclists
Carbon bikes are here to stay, not because they are greener than metal bikes, but because they are lighter, faster, and very fashionable. Consumers prefer carbon technology, so there is no going back to making metal bikes.
What are the disadvantages of carbon fiber bicycles?
Consumers want to buy sustainable, green products.
Legislators want to reduce landfill and increase reuse and recycling
Right now, most carbon fiber bicycle manufacturing fails to address these two issues. We're looking at an industry with an increasing carbon footprint and a product that will end up in landfill at end of life.
Why we can expect legislation to control carbon fiber waste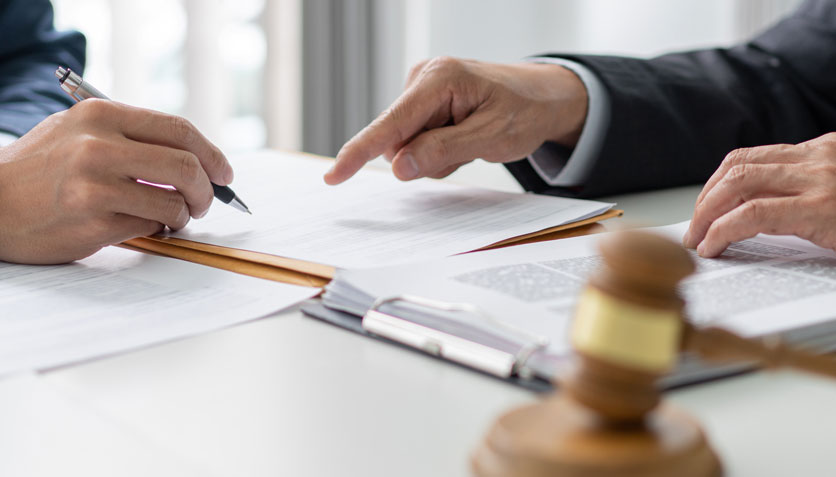 It seems at first sight impossible to fix these problems if you are manufacturing bikes out of carbon fiber. Evidence from other industries suggest legislators are almost certainly going to start charging manufacturers for the costs of landfill and recycling of more and more unsustainable materials, including waste from carbon fiber bicycle manufacturing and disposal.
The Japanese home appliance recycling law already requires that domestic appliances be recycled. In the EU and US, 'right to repair' is the latest trend in the electrical and electronics markets. The EU WEEE directive makes manufacturers responsible for the cost of recycling or disposing of electronic waste, and that includes plastic cases and fluorescent tubes – not just valuable circuit boards and copper cable.
Can we afford to keep making unsustainable carbon fiber bicycles?
There are four things that we need to change in the bicycle manufacturing mindset to make carbon fiber bicycles sustainable
Change the mindset from upfront costs to long term expenses
Focus on consumer confidence and future sales
Stay ahead of legislation
Recycle your carbon fiber
Changing the upfront costs mindset
Manufacturers in Japan and the EU are facing the costs of having a manufacturing mindset that has previously focused on upfront costs and not long term expenses. It's no longer good enough to reduce the cost of manufacturing and use cheaper materials, you need to focus on the possible bill you will get from the government when your product is thrown away.
Focusing on consumer confidence
We also need to be mindful of what consumers will do when they discover your products end up in landfill because they can't be recycled. When looking at the costs of sustainable carbon fiber bike manufacturing you need to balance upfront costs with the potential impact on sales and cost of legislative compliance. Sustainability was a major topic at the recent Eurobike 2022 exhibition, and shows we need to satisfy consumer concerns.
Staying ahead of legislation
The recent UN plastic pollution resolution aimed at eliminating plastics in landfill and use of non-recyclable plastics will create an enormous problem for manufacturers globally. Existing plastic manufacturers are increasing their focus on sustainable food packaging as a result of this, and accepting the short-term upfront costs that will lead to future benefits.
To reduce costs, the UN resolutions and EU directives focus on recycling and reuse, the easier it is to reuse or recycle your product the less it will cost you as the manufacturer to put it on the market. This type of legislation is rolling out worldwide across many industries, and is sure to affect carbon fiber bicycle manufacturing in the not too distant future. We need be prepared!
Recycling your carbon fiber
We need to adopt innovative recycling technologies for carbon fiber before legislation catches up with us, and adopt carbon fiber that is recyclable! To keep ahead of potentially enormous future costs, the bicycle manufacturing industry has to change its mindset – yes, build bicycles that consumers want, but make them greener to safeguard your future business.
CompLam Thermoplastic CFRP For Greener Bike Manufacturing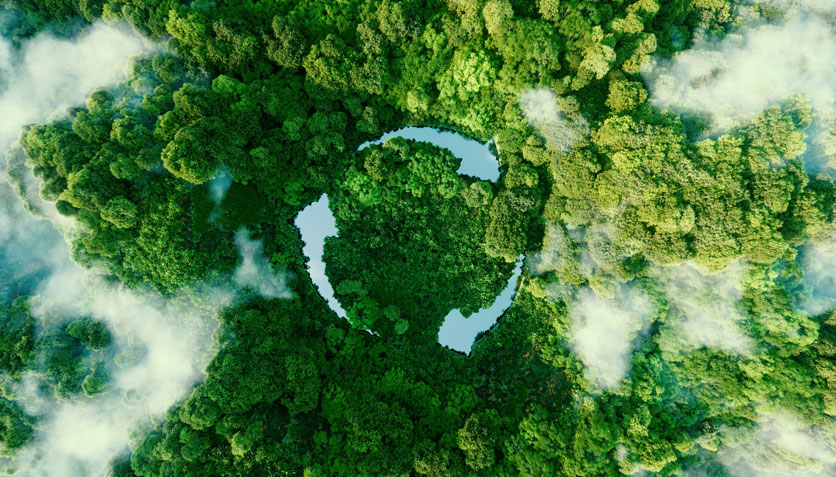 The sustainability of Thermoplastic Carbon Fiber Reinforced Polymer (CFRP) as a recyclable alternative to Thermoset Carbon Epoxy for the manufacture of high performance bicycle components is a major advance in greener bicycle manufacturing. This is reflected in how bike manufacturers are adopting thermoplastic carbon composites in new designs.
Thermoplastics are just as strong as thermoset carbon fiber, achieve excellent finishes, can be reheated and reused without losing performance, and, most important of all for sustainable bike manufacture, thermoplastic CFRP is completely recyclable.
Why Bike Manufacturers Choose CompLam CFRP
Major carbon fiber bike manufacturers choose CompLam as their CFRP supplier because we are focused on three long-term sustainable solutions that meet the needs of manufacturers and consumers.
Leadership In CFRP Technology
Green CFRP Manufacturing Solutions
Closed-Loop CFRP Recycling
Leadership in CFRP Technology
We are leaders in manufacturing carbon fiber reinforced plastic (CFRP) employing new thermoplastic technologies to make high strength, high quality CFRP. The reliability and strength to weight ratio of CFRP is remarkabl
Green CFRP Manufacturing Solutions
CompLam provides a genuinely green solution to the problem of manufacturing in carbon without it costing the planet. Our sustainable composites can include significant proportions of recycled carbon fiber and resin into new products without compromising the engineering and finish requirements of our customers.
Closed-Loop CFRP Recycling
We already recycle carbon fiber bike frames and components as a standard service we offer to our customers. At our recycling facility we transform composite carbon fiber waste into reusable carbon felt and resin-free carbon fiber. This enables us to provide a turnkey closed-loop manufacturing / recycling solution to our CFRP customers.
Contact Us
Contact us today to find out how we can supply you with a green and sustainable solution to your need for advanced carbon fiber composites. High performance, reliable, and with excellent visual appeal. CompLam CFRP is also fully recyclable, so you can truly have it all.