Eurobike 2022 exhibitors recognize the sustainability of thermoplastic CFRP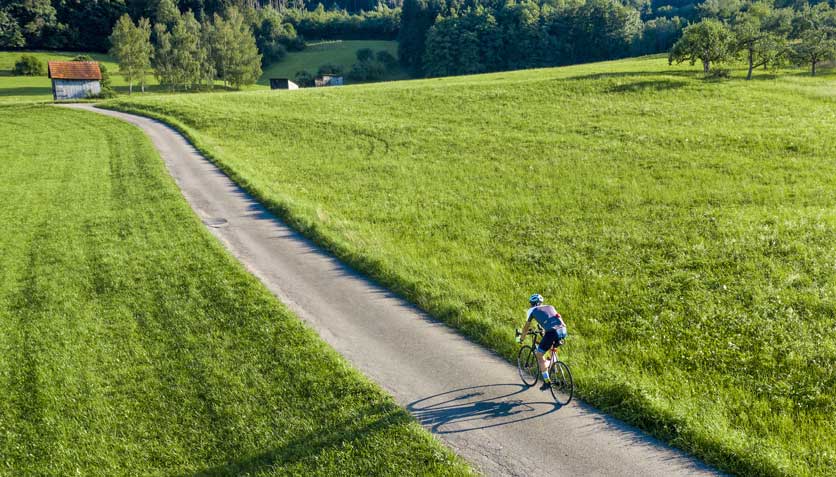 Eurobike 2022: Messe, Frankfurt
What are the messages from the recent Eurobike 2022 exhibition in Messe, Frankfurt? We find sustainability front and center. Both the change of venue to improve the carbon footprint of the event, and the focus on customer demand for sustainable bicycle manufacturing demonstrate a commitment in the industry to low carbon, green, solutions.
The rise of Thermoplastic Carbon Fiber Reinforced Polymer (CFRP) as an alternative to Thermoset Carbon Epoxy for the manufacture of high performance bicycle components is a major factor in making bikes more sustainable.
Greener Bicycle Manufacturing With Thermoplastic CFRP
Advances in thermoplastic composite technology are enabling greener manufacturing without compromising on strength or appearance. Thermoplastic composites promise to solve the sustainability issues of thermoset composites.
Thermoset epoxy carbon composites are less environmentally friendly than using metal alloys for frames. It is almost impossible to recycle thermoset carbon fiber composite, so they go to landfill as waste.
Fortunately, thermoplastic carbon fiber technology can now be used to make composite components that are as strong or even stronger than epoxy carbon composites, with a smaller carbon footprint and the added benefit that they are recyclable.
The Big Switch From Carbon Epoxy To Thermoplastic Carbon Composites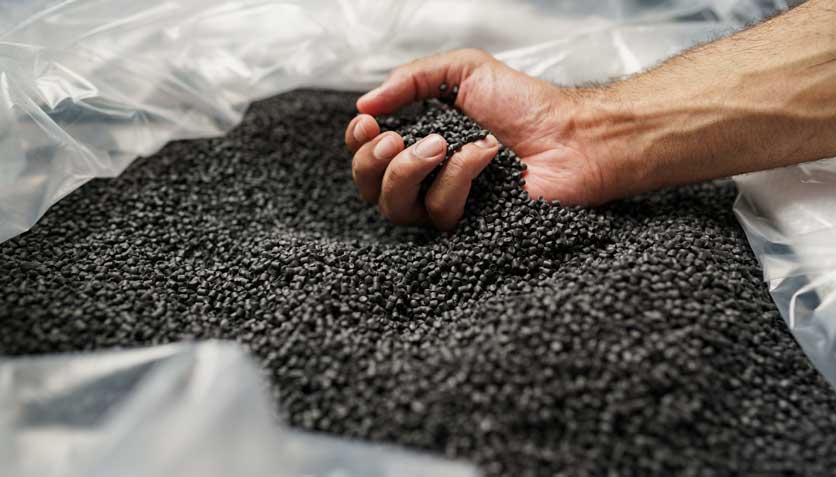 The switch from epoxy carbon composites to thermoplastic carbon composites for bike components is a major step for many manufacturers, and relies on being able to source high quality CFRP composite from reputable suppliers. Although thermoplastic composites have been with us for a while, quality control is always a concern.
What Are The Advantages Of Thermoplastics?
Thermoplastics can be reheated and reused repeatedly without losing strength
Thermoplastic resins are 100% recyclable
As strong or stronger than epoxy based thermoset composites
Suitable for high speed production
Easy to achieve excellent finishes
Thermoplastic carbon composite technology enables the manufacture of components that are as strong or stronger than epoxy based carbon composites, but more easily recycled. This technology is more appealing to cyclists because it is much greener than using epoxy resins.
There are many other advantages of thermoplastics when compared to thermoset composites, but the main advantages for the bicycle industry are recyclability, excellent strength, and superior finishes.
CompLam CFRP for Bike Manufacturing
Leaders In CFRP Technology
Our Green CFRP Manufacturing Solutions
Turnkey Closed-Loop CFRP Recycling By CompLam
Leaders in CFRP Technology
We are leaders in manufacturing carbon fiber reinforced plastic (CFRP) employing new thermoplastic technologies to make high strength, high quality CFRP. The reliability and strength to weight ratio of CFRP is remarkable, which is why you can expect to see it featured at Eurobike 2022.
Our Green CFRP Manufacturing Solutions
At CompLam we offer a genuinely green solution to the problem of manufacturing in carbon without it costing the planet. Our CFRP composites can include significant proportions of recycled carbon fiber and resin into new products without compromising the engineering and finish requirements of our customers.
Turnkey Closed-Loop CFRP Recycling By CompLam
We operate a fully functional carbon fiber recycling facility. We receive and reprocess a wide variety of composite carbon fiber waste products for reuse as carbon felt and resin-free carbon fiber. This enables us to offer a turnkey closed-loop manufacturing / recycling solution to our CFRP customers.
Contact us today to find out how we can supply you with a green and sustainable solution to your need for advanced carbon fiber composites. High performance, reliable, and with excellent visual appeal. CompLam CFRP is also fully recyclable, so you can truly have it all.