Crossover CFRP aerospace technology is being adopted by bicycle manufacturers looking to address sustainability challenges.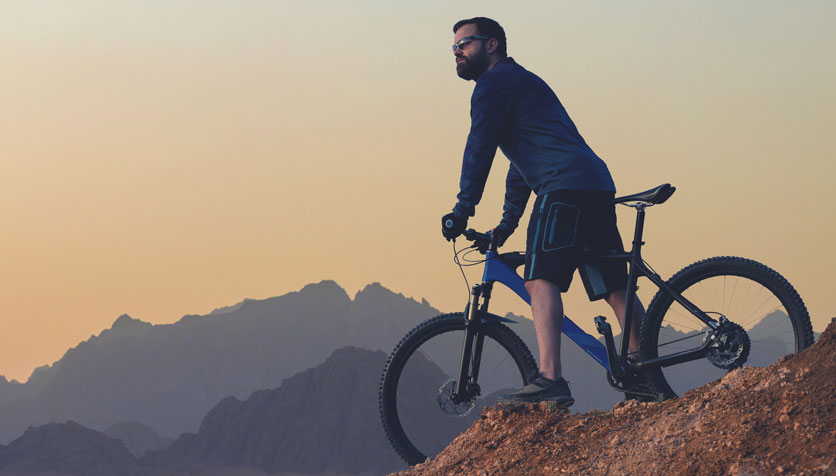 Eurobike 2022: Messe, Frankfurt
The Eurobike 2022 exhibition will be taking place in Messe, Frankfurt in mid-July to showcase the latest design, style, and material trends in modern bicycle manufacturing. Exhibitors are gathering from around the globe to present their best and brightest to the public. What can we expect to see?
The most significant advance in bike technology for decades is the emergence of Thermoplastic Carbon Fiber Reinforced Polymer (CFRP) as a sustainable alternative to Thermoset Carbon Epoxy for the composite laminates used in bicycle frames and components. We expect thermoplastic CFRP to be everywhere at Eurobike 2022.
The Rise Of Thermoplastic Composite Laminates

Thermoset composite laminates have been with us for a long time, but thermoplastics only emerged as a serious challenge in the late 1980s for composite laminate construction in aerospace. Since then thermoplastic CFRP has become established as a high performance alternative to traditional thermoset carbon fiber reinforced composite laminates.
The increasing use of thermoplastic CFRP in the aerospace industry has boosted the awareness and availability of CFRP worldwide for non-aerospace manufacturers. Bicycle manufacturers are becoming very interested in the potential of CFRP, and we should expect CFRP frames to be showcased at Eurobike 22 in Frankfurt.
Thermoset vs Thermoplastic Composite Laminates
The main engineering difference between thermoset and thermoplastic composite laminates is that thermoset materials are able to maintain strength and performance at very high temperatures, which would melt thermoplastics. This is why in the aerospace industry thermoset composites are still used around jet engines.
Even cycling in Death Valley in the middle of summer the temperature is not high enough to soften thermoplastic composite laminates, so temperature tolerance is not a limitation for the bicycle industry!
What is the Difference Between Thermoplastic and Thermoset Materials?
Thermoset composites gain strength through a chemical reaction as they set
Thermoplastic composites are formed by melting a polymer into the composite that stiffens when it cools down
Thermoset composites are very difficult to recycle as the chemical reaction cannot be reversed
Thermoplastic composites can be recycled by reheating and melting the polymer for separation and extraction of fibers
What Are the Advantages of Thermoplastics?
Thermoplastic CFRP is extremely strong
CFRP has a smaller carbon footprint than thermoset carbon fiber
Thermoplastic CFRP can be readily recycled
CompLam: At The Center of the Bike Manufacturing Industry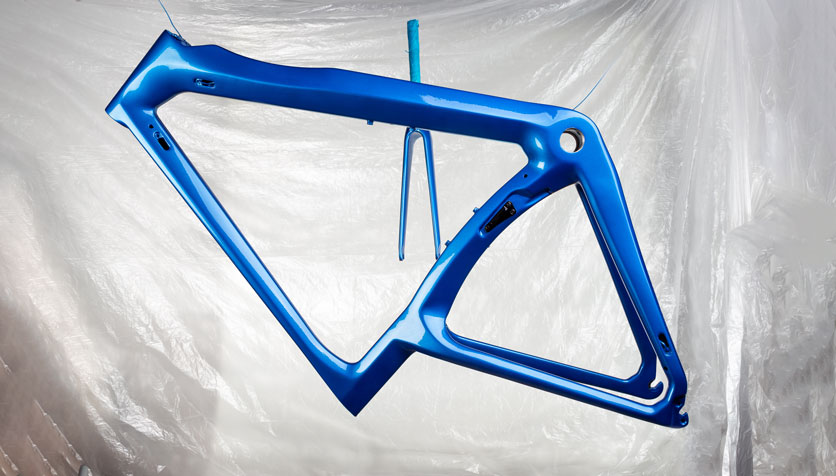 We Supply Composite Laminates To Global Brands
Decades Of CFRP & Recycling Experience
Perfection Through Excellent Quality Control
We Supply Composite Laminates To Global Brands
CompLam  thermoplastic composite laminates are being used by major brands in computer production currently. Our reputation for reliability and excellent quality control has made us a supplier of choice for businesses requiring high performance composite laminates with an excellent finish.
Decades of CFRP & Recycling Experience
Our wealth of experience in thermoplastic composite laminate manufacturing can be seen in our extensive range of high performance CFRP products. We manufacture high performance carbon fiber composite laminates using thermoplastic resins. In addition, we have an in-house CFRP recycling facility that recovers fibers and felt from waste CFRP.
Perfection Through Excellent Quality Control
Our quality control is second to none, with both electronic and human monitoring of our production systems to ensure the high performance that cycle manufacturers require to maintain brand position and customer confidence in their products.
Contact Us
Contact us today to find out how we can supply you with a green and sustainable solution to your need for advanced carbon fiber composites. High performance, reliable, and with excellent visual appeal. CompLam CFRP is also fully recyclable, so you can truly have it all.